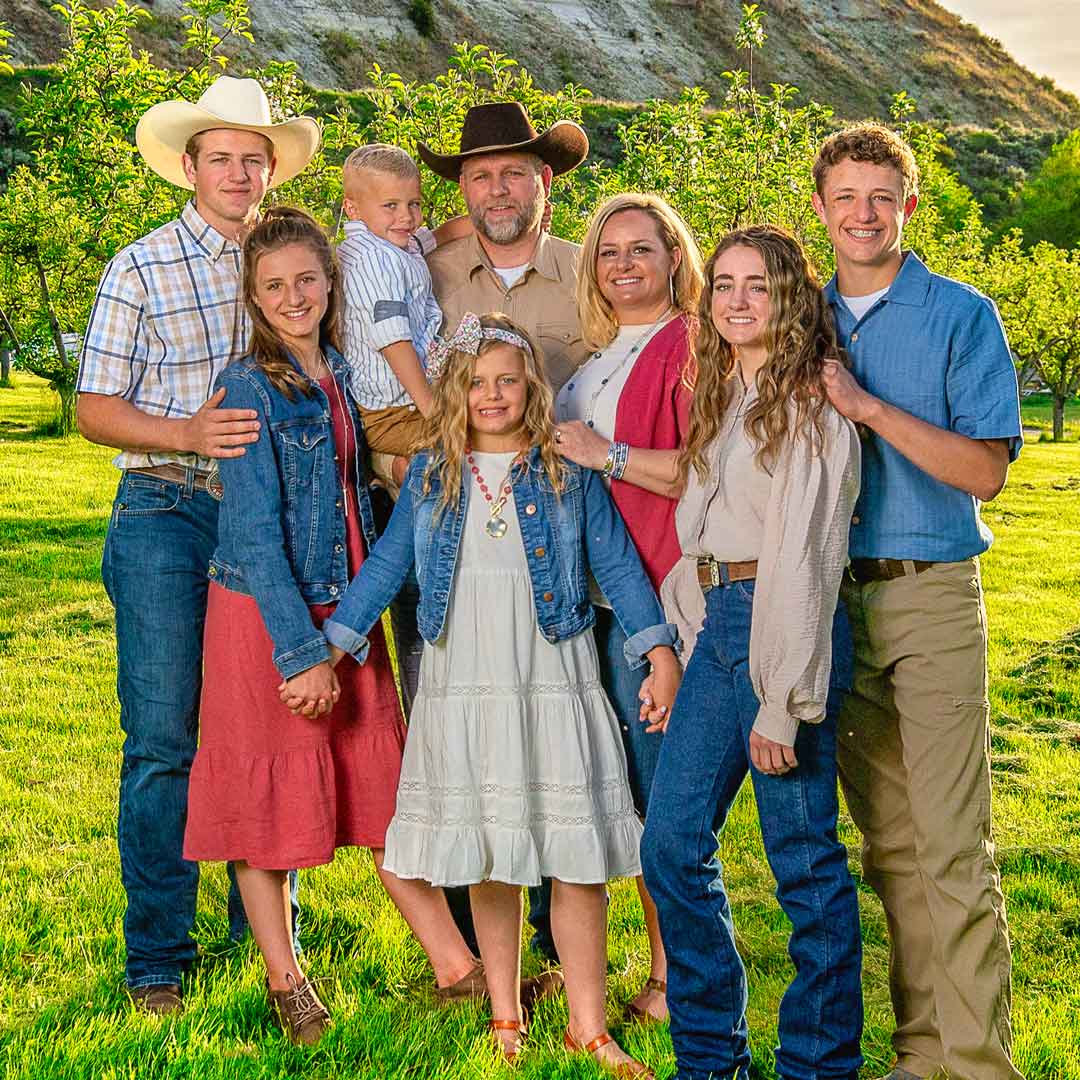 3 Reasons I Left the Republican Party to Run as an Independent
3 Reasons I Left the Republican Party to Run as an Independent
---
March 8th, 2022
FOR IMMEDIATE RELEASE
Contact: Wendy Leatham
Campaign Manager
PO Box 370
Emmett, ID 83617
(208) 81-BUNDY
A few weeks ago, on February 17th, 2022, I made the announcement that I would be leaving the Republican Party and running as an independent candidate for Governor of Idaho. This was a decision that was not made in haste—rather, it was made after a tremendous amount of thoughtful consideration, prayer, and counsel.
Nevertheless, my announcement did come earlier than anticipated or planned, as I had to respond to lies about me and my campaign that were purported to be "news" by Nate Shelman from KBOI radio. His actions, in declaring and publicizing on air, lies about me and my campaign, demonstrate that he is, at best, a failed journalist, or at worst, a bald-faced liar.
Rather than let false ideas run rampant and let conjecture foment negatively or unnecessarily about the campaign, I chose to issue a simple statement regarding my choice to run as an independent candidate. My statement included many unsettling truths and realities about the Idaho Republican party and I understand it has troubled many Republican party leaders.
However, it also left a lot of questions unanswered and I admittedly didn't give much insight into my much deeper feelings about the Republican Party in Idaho, and how and why my conscience simply would not allow me to continue as a member of it.
Several weeks have passed. The dust has settled and my campaign has collected the necessary amount of verified signatures as prescribed by Idaho State Law, to run as an independent candidate for Governor.
So I'd like to take the time to give everyone a more thorough explanation of my reasoning for leaving the Republican Party and running as an independent candidate.
In my previous announcement, I already described many of the moral issues that plague and tarnish the Idaho Republican party, so there is no need to repeat them here. However, I do want to share 3 specific things in addition that ultimately drove my decision and formed the basis for leaving the party.
THE SPIRIT OF PARTY IS DESTRUCTIVE TO THE CAUSE OF FREEDOM
I have seen with my own eyes how unbelievably disgusting and destructive it is for Idahoans to choose their party over principle. You have to ask yourself, why, after more than 40 years of total Republican control of the state of Idaho, do we still have legal abortion, personal income tax, property tax, grocery tax, high regulations, anti-American socialist dogma taught in our schools, civil asset forfeiture, and dozens more anti-conservative and anti-freedom laws and regulations on our books? The answer is simple—Idaho Republicans always choose to support their party instead of principles of freedom.
It is quite evident that Idaho Republicans are not freedom lovers, patriots, or "conservatives" at heart. Rather, they are statists—those who support the power and expansion of the state and who see the state as the solution to societal issues. To an Idaho Republican, any and all expansion of the state is good as long as a Republican is doing it.
The truth is that Idaho Republicans will support anything that gives them power and maintains the status quo of Republican corruption and control. This is beyond troublesome to me.
I take my inspiration from our very first President, George Washington, who warned America in the "most solemn manner" in his farewell address to our nation that the "worst enemy" of good government and the enabler of "cunning, ambitious, and unprincipled men" who would "usurp for themselves the reins of government; destroying afterwards the very engines, which have lifted them to unjust dominion," is when men give their loyalty to their party rather than their nation. When they choose party over principle. It is what Washington called the "spirit of party."
It is a wicked spirit and one that Washington rightfully warned us against. I simply can not bear to associate myself with this spirit that is not only prevalent in the Republican party nationwide, but particularly so in the Idaho Republican Party.
IDAHO REPUBLICANS HATE THE PRINCIPLES OF FREEDOM
During the Obama era, Idaho Republicans led by then-Governor, Butch Otter, being directed and controlled by their puppet masters at IACI (the wicked and unethical lobbying group behind nearly all of Idaho's corrupt political leaders) rammed through the Idaho State Healthcare exchange—which simply meant Idaho Republicans voted in Obamacare at the state level. Idaho was the only Republican controlled state in the country to do so.
In response to this, conservatives around the state lined up to challenge "establishment" RINOs for every state office and for dozens of legislative seats in the legislature. Unfortunately, all of the conservatives lost and we were left with the same RINOs as before. And what did they give us? More statism. More specifically, we we got more taxes, more regulations, and even Medicaid expansion. All of this in the so-called "red state" of Idaho.
Why didn't Idaho Republicans lead the way on the path towards freedom by eliminating the grocery tax, reducing or eliminating all taxes, abolishing abortion, canceling state licensure requirements, preventing civil asset forfeiture, and leaving healthcare insurance and choices open and available to the FREE MARKET? Why don't Idaho Republicans embrace the principles of Freedom? The answer is simple—they hate the principles of Freedom because they are not enriched by them.
Government statists love power and control—and Idaho Republicans like Brad Little, Scott Bedke, Chuck Winder, Lawrence Wasden, and Tom Luna have demonstrated that is who they are.
Never was this more evident than during the so-called "COVID Crisis" of the last two years. Idaho Republicans were responsible for violating the constitution in at least 8 different ways, including having the "honor" of being the first state to arrest a Pastor while having church, to arrest a mother for simply being at the park, and one of the first to raid a business for not complying with unconstitutional lockdown orders. I myself was arrested for simply being in the state Capitol, which is a public building, during public hours, in a public room, disturbing absolutely no one. The officer in charge of my arrest even admitted publicly and on record during my court trial that I had not broken any law or committed any illegal act when they gave me the order to leave the building. I simply sat in silent protest and they arrested me—simply because the Idaho Republican party leadership saw me as a threat to their cause. They arrested 2 other innocent people at the same time, for simply being in the "wrong place at the wrong time." It's all on film.
Governor Brad Little also forced mask mandates on the people of Idaho while claiming that he did not. But records and public testimony show that he forced his Chief of Staff to threaten Idaho's health care districts to enforce unconstitutional mask mandates so that he could pass the blame to them and then publicly proclaim that he had nothing to do with it. Call it deception, deviousness, or dishonesty—but the bottom line is that Brad Little is a liar. It's as simple as that. And he did it all so he could take billions of dollars of federal aid that he was able to control without the oversight of the legislature. This, again, is unconstitutional. We have a system of checks and balance on purpose—to prevent corruption and tyranny. But Brad Little and his cronies, used the force of the Republican Party to manipulate the people of Idaho so that he could do exactly what George Washington warned us against!
Violating the constitution, arresting innocent people, usurping power for personal gain, expanding government, and rejecting tax reductions is not only the modus operandi of the Idaho Republican Party, but it is their legacy! In short, Idaho Republicans have demonstrated that they hate the principles of freedom. They have proved it by their actions and their votes.
MY CONSCIENCE CANNOT RIDE WITH RINOS
I cannot feed or support the beast that is responsible for destroying that which I love. And this is one of the problems with conservatives—we continually support those institutions that hate us, that actively reject us, and that seek to destroy us. Whether it is public schools, corrupt political institutions, or corporate media (Facebook, Google, CNN, etc.), we keep empowering our own enemies!
There is an important principle in the Bible that says, "Can two walk together, except they be agreed?" (Amos 3:3) I simply do not agree with the Idaho Republican Party. Therefore I cannot walk with them. My conscience will not allow it.
Sure, I have publicly stated that I agree with the published Idaho Republican Party platform—and that is why I was initially happy to align myself with it. But time and experience have proven that Idaho Republicans don't even agree with or believe in their own published platform. That is hypocrisy and duplicity at its highest level in politics. Every Idaho Republican who cannot sign their name to their own published platform should resign in disgrace. They are hypocrites and liars.
And because of all of this—I simply cannot ride with the Idaho Republican Party. They are RINO's by definition. What other way would you define a member of a political party than by their own published platform? In this case, the Idaho Republican party platform is what defines what it means to be an Idaho Republican. And if their leaders don't believe in that platform, then by definition, they are Republicans In Name Only.
For these reasons and many others, I have chosen to leave the Republican party for good. I will run as an independent candidate and quite frankly, in order to prevent and avoid the "spirit of party" that has the potential to destroy our nation and every principle we hold dear, I likewise plead with my fellow-citizens to avoid care or concern for the Idaho Republican Party and partisanship, in general. It is unhealthy, unholy, and in Idaho in particular, wholly corrupt.
I plead with you to vote with your conscience. Don't vote for those who have your preferred letter next to their name—rather, vote for those who have demonstrated by word and by deed that they are best suited to preserve American freedom and our foundational principles as enshrined in the Constitution and Declaration of Independence for generations to come.

Ammon Bundy