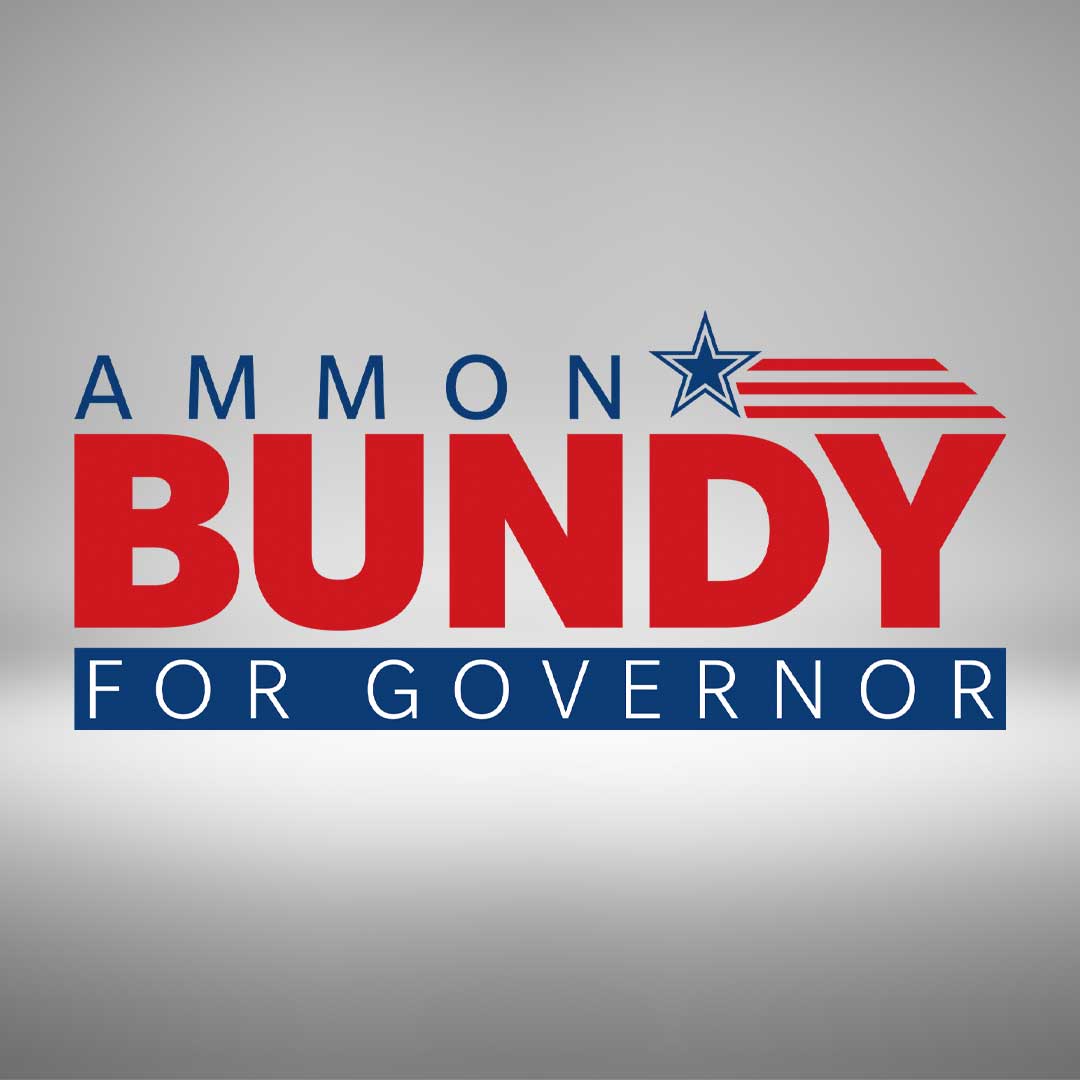 Interviews with Ammon Bundy
Interviews with Ammon Bundy
May 20th, 2022 - James White Critical Disclosure
May 19th, 2022 - Shane Talks Politics
May 12th, 2022 - SGT Report
Ammon Bundy is a true Patriot. He, his family and hundreds of American patriots stood up against the tyranny of the Federal government. They fought for their family's multigenerational PROPERTY RIGHTS, and won. Ammon Bundy will be the next Governor of the great state of Idaho IF we all support him.
February 24th - The Unlikely Trio Interviews Ammon Bundy
February 9th - David Nino Rodriguez Interviews Ammon Bundy
February 9th - Bill Colley Interviews Ammon Bundy
November 22nd - Idaho Speaks interviews Ammon Bundy
November 8th - RICE TVx Interview
Rice Report: Ammon Bundy - Standing Up For Peoples Rights #VoteBundy (Interview #3). In this episode, I am once again joined by Ammon Bundy for a third time, freedom activist & founder of Peoples Rights. I wanted to learn more about why Ammon decided to run for Governor in Idaho 2022, what his platform is that he's running on, and everything surrounding his campaign.
November 4th - LDS Life Podcast Ammon Bundy Running for Governor
LDS Life podcast interviewed Ammon Bundy. Ammon is now a gubernatorial candidate for Idaho. We discussed eliminating the property and income tax and replacing it with a consumption tax. This is where a person would be taxed on the property they bought. We also discussed 61 to 64 percent of the land in Idaho being owned by the federal government and most of that land needs to given back to the state of Idaho. We also discussed COVID as it relates to Idaho and the letter the LDS church sent out of August 12, of this year.
November 1st - Ammon Bundy Joins Pete Santilli to Discuss the Malheur Wildlife Refuge, His Candidacy, and More
The Pete Santilli Show EP2675 w/ special guest Ammon Bundy son of Cliven Bundy who joins Pete to talk about the Malheur National Wildlife Refuge, his candidacy for Governor of the state of Idaho, election fraud and more!
October 30th - Ammon Bundy interview with Brent Winters of Patriot Soapbox
October 8th - Ammon Bundy on the Neal Larson Show
September 30th - Liberty RoundTable with Sam Bushman
September 27th - GoldSilverBitcoin Show #11
Ammon Bundy sits down with GoldSilverBitcoin Founder Justin O'Connell to discuss the United States, the Constitution and Bill of Rights, Idaho, Australia, and more.
September 22nd - Ammon paid a visit to Newsradio 96.1 FM and 1310 KLIX in Twin Falls
We discussed news media, property taxes, COVID and drought.
September 21st - Stone Mountain Podcast on Spotify Ammon Bundy, Claim, Use, and Defend
September 8th - Dennis Michael Lynch Podcast
He spent two years in prison as an innocent man, now he's running for governor. A story of survival.
September 2nd - The Modern Conservative Podcast with Jon Harvey
August 31st - Stone Mountain Podcast on Spotify
August 18th - KLIX 1310 AM Radio Interview with Bill Collie
August 12th - 580 KIDO Ammon Bundy speaks with Kevin Miller for 2 hours regarding his run for Governor
August 10th - interview on the Bryan Hyde show
August 7th - Talk with John Twitchell (Republic Broadcasting Network)
Hour 1 • Talk with John Twitchell Hour 1
Hour 2 • Talk with John Twitchell Hour 2
August 6th - The Watchdog
August 3rd - Crashing Justice
A discussion with an all-American constitution-loving patriot who has stood up against the Federal Government to right the wrongs done to his family and other freedom-loving Americans and organizations. He had announced that he will be running for Governor of Idaho. Learn why and the changes he will make.
August 2nd - Southern Liberty Interview
August 2nd - Interview with the 5D Gramma:
August 2nd — Interview with the 5D Gramma (Sabrina Hartmann Barnes):
July 26th — Interview with Jim White from the Montana Gazette Radio:
The leading candidate for Idaho Governor, Ammon Bundy joins me live once again to discuss his campaign and solutions to the challenges that we face moving forward.

E-mail: NWLNews@protonmail.com
FB Page: northwestlibertynews
Website: http://northwestlibertynews.com
Website: https://montanagazetteradio.com
July 21st - Nate Shelman KBOI
July 21st, 2021 • Ammon Bundy interview with Nate Shelman after announcing his candidacy for Governor.
July 20th - American Journal Interview
July 19th - Talk with John
July 19th - Idaho Dispatch Interview with Greg Pruett
June 7th, 2021 • Ammon Bundy on the Kevin Miller Show.
June 4th, 2021 • Ammon and Tom Luna interviewed by Nate Shelman on KBOI.
ADDRESS:
Bundy for Governor
PO Box 370
Emmett, ID 83617
(208) 81-BUNDY