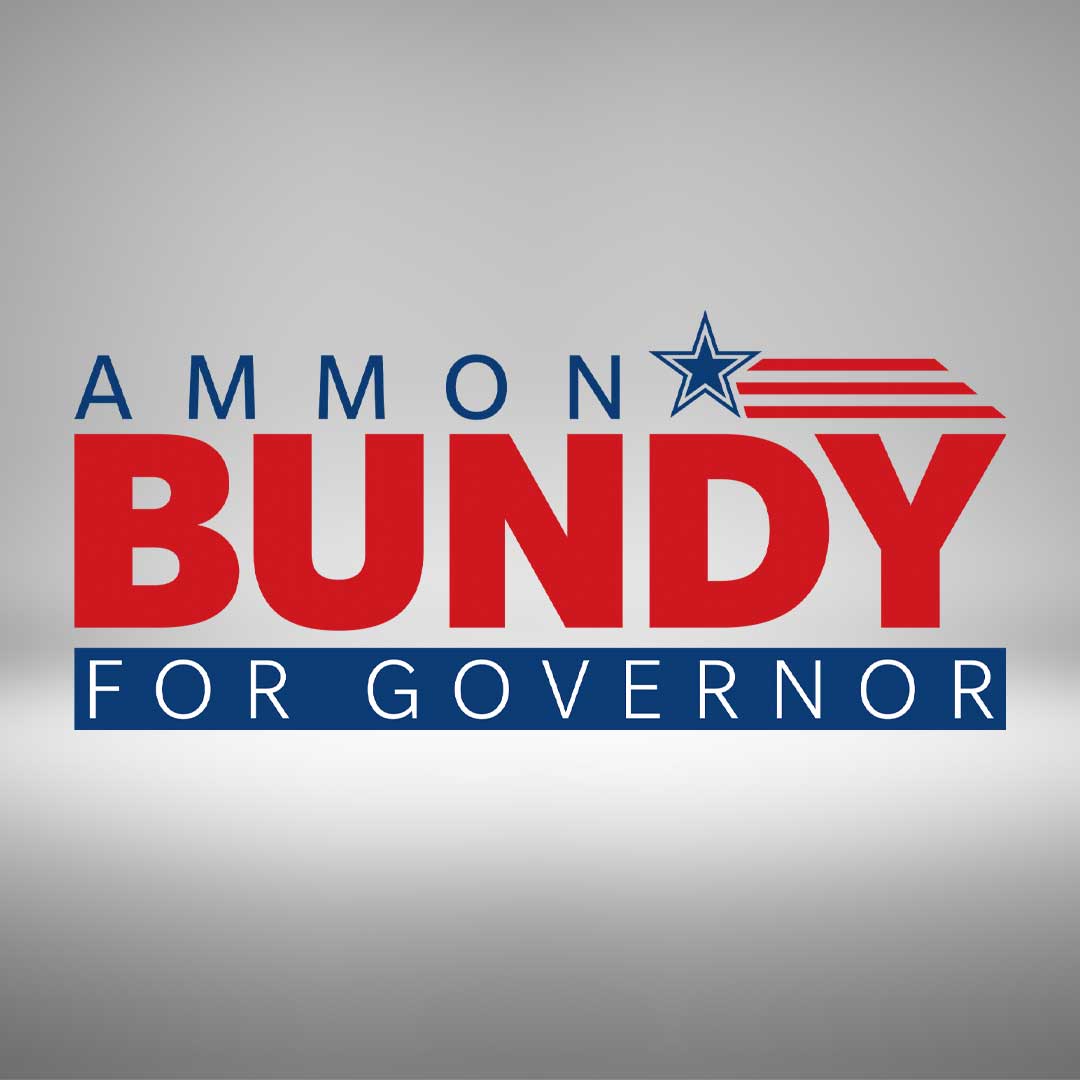 Interviews with Ammon Bundy
Interviews with Ammon Bundy
October 8th - Ammon Bundy on the Neal Larson Show
September 30th - Liberty RoundTable with Sam Bushman
September 27th - GoldSilverBitcoin Show #11
Ammon Bundy sits down with GoldSilverBitcoin Founder Justin O'Connell to discuss the United States, the Constitution and Bill of Rights, Idaho, Australia, and more.
September 22nd - Ammon paid a visit to Newsradio 96.1 FM and 1310 KILX in Twin Falls
We discussed news media, property taxes, COVID and drought.
September 21st - Stone Mountain Podcast on Spotify Ammon Bundy, Claim, Use, and Defend
September 8th - Dennis Michael Lynch Podcast
He spent two years in prison as an innocent man, now he's running for governor. A story of survival.
September 2nd - The Modern Conservative Podcast with Jon Harvey
August 31st - Stone Mountain Podcast on Spotify
August 18th - KLIX 1310 AM Radio Interview with Bill Collie
August 12th - 580 KIDO Ammon Bundy speaks with Kevin Miller for 2 hours regarding his run for Governor
August 10th - interview on the Bryan Hyde show
August 7th - Talk with John Twitchell (Republic Broadcasting Network)
Hour 1 • Talk with John Twitchell Hour 1
Hour 2 • Talk with John Twitchell Hour 2
August 6th - The Watchdog
August 3rd - Crashing Justice
A discussion with an all-American constitution-loving patriot who has stood up against the Federal Government to right the wrongs done to his family and other freedom-loving Americans and organizations. He had announced that he will be running for Governor of Idaho. Learn why and the changes he will make.
August 2nd - Southern Liberty Interview
August 2nd - Interview with the 5D Gramma:
August 2nd — Interview with the 5D Gramma (Sabrina Hartmann Barnes):
July 26th — Interview with Jim White from the Montana Gazette Radio:
The leading candidate for Idaho Governor, Ammon Bundy joins me live once again to discuss his campaign and solutions to the challenges that we face moving forward.

E-mail: NWLNews@protonmail.com
FB Page: northwestlibertynews
Website: http://northwestlibertynews.com
Website: https://montanagazetteradio.com
July 21st - Nate Shelman KBOI
July 21st, 2021 • Ammon Bundy interview with Nate Shelman after announcing his candidacy for Governor.
July 20th - American Journal Interview
July 19th - Talk with John
July 19th - Idaho Dispatch Interview with Greg Pruett
June 7th, 2021 • Ammon Bundy on the Kevin Miller Show.
June 4th, 2021 • Ammon and Tom Luna interviewed by Nate Shelman on KBOI.
ADDRESS:
Bundy for Governor
PO Box 370
Emmett, ID 83617
(208) 81-BUNDY